Wylde Spirit Autum Equinox Camp 2023
We are pleased to announce that we have a venue at Stonehenge Campsite
Berwick Road, Winterbourne Stoke SP3 4TQ in 2023.
Our Autumn Equinox Camp will begin on Friday 22nd of September (after 11am) and finish at 10am on Monday 25th of September (by which time you must have vacated the campsite).
The tickets will cost
£ 75 per adult
£ 20 for children aged 10-17
Children under 10 go free
(Under 18s must be accompanied by an adult)
Includes camping
Tickets by PayPal send as a friend/ family only
[email protected]
Print or show your PayPal receipt on the gate this is your ticket
Traders enquiries to [email protected]
07775905853
There are a small number of pitches available with electric hook ups, you will need to contact Stonehenge Campsite directly to arrange one (first come, first served).
Please phone 07786734732 to reserve.
The Boarding Crew

The Boarding Crew are an original pirate band hailing from Chesil Bay and play original music that tells tales of the true hardships of piracy.

Their mission is to inform the world that the pirate's life isn't a Disney film.
Car Dia

Car Dia sings with her band original songs of the land, sacred yew trees, celestial stones and Goddesses. Steeped in mythology, mystery and magick.
Susan's voice is evocative as she weaves the songs of life. During performances audience participation is encouraged with drums and voice.
No guitars or elephants were harmed during production of this material!
Our bands, workshops and speakers may be subject to change in case of unforeseen circumstances
Drum and Voice Workshop
Susan Marie Paramor will lead this popular Drum and Voice workshop. Sacred songs of the Land
Bring drum, rattles, tambourine, rain sticks and voice. No experience needed come have fun.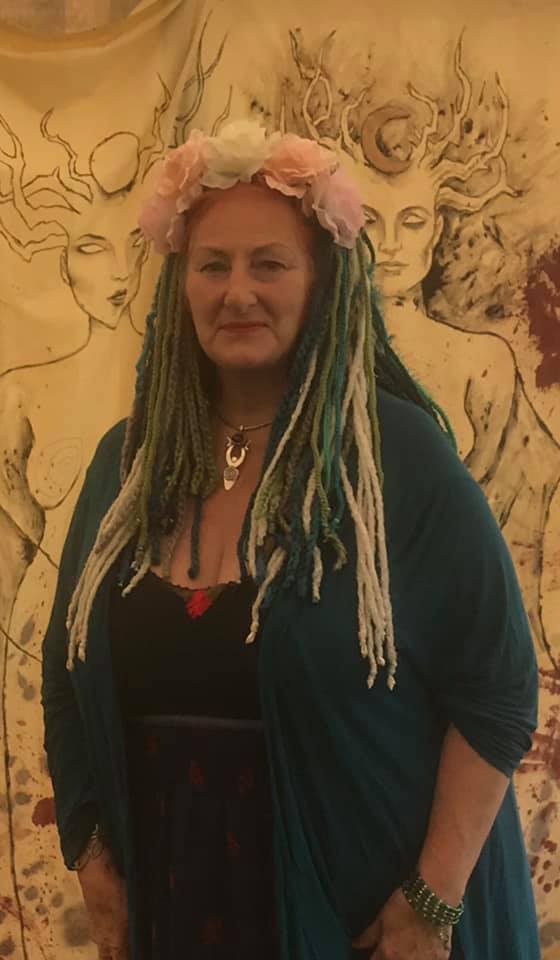 Night Sky Tours

If you notice the stars are out while at this event, Be sure to find AstroPete the night sky wizard. With the aid of his humungous handmade Dobsonian telescopes and twenty cycles around the sun of observing the night sky, AstroPete gives a night sky tour of whatever the night has to offer. He gives tips on stargazing, how to find your way around the night sky and what's happening in the sky in the coming months and years. But most importantly you get a chance to see the Moon, Planets, Stars, Star clusters, Nebulae, and even Galaxies with your own eyes. So let's hope for clear skies.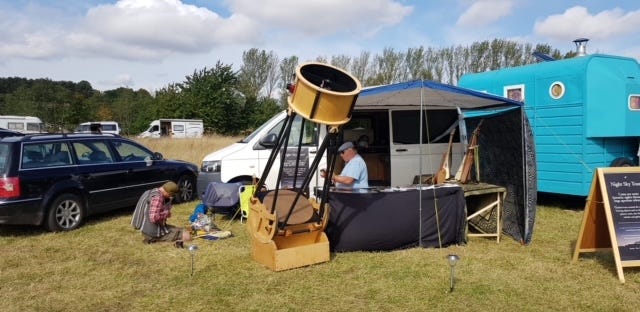 AstroPete
WoodSmith Instruments stall and the Jam Station.

Strings are the thing here.

AstroPete makes handmade Hamlet Dulcimers and Dulzouki Dulcimers. He creates unique and custom designs using recycled hardwoods as much as he can to create something that sounds sweet is good for meditation and sound journeys and is nice to play with friends around the fire with a folky vibe.

The focal point of the Woodsmith's Instrument stall is the Jam Station. A large musical instrument for 6 people to jam together on 6 Hamlet Dulcimers that are built into one mega musical instrument. Everyone is welcome and we encourage people to bring their own musical instrument to jam with the jam station. Everything is acoustic and we are usually tuned to D Major. But sometimes other modes. (Phrygian, Dorian, etc).

The jam station is open from 10 am to 6 pm.

so come and join in the fun.
Poetry Workshop
There will be a poetry workshop at the camp, where we will have a talk about the way poetry can help us through hard times.
The attendees will then be able to contribute to a collective camp poem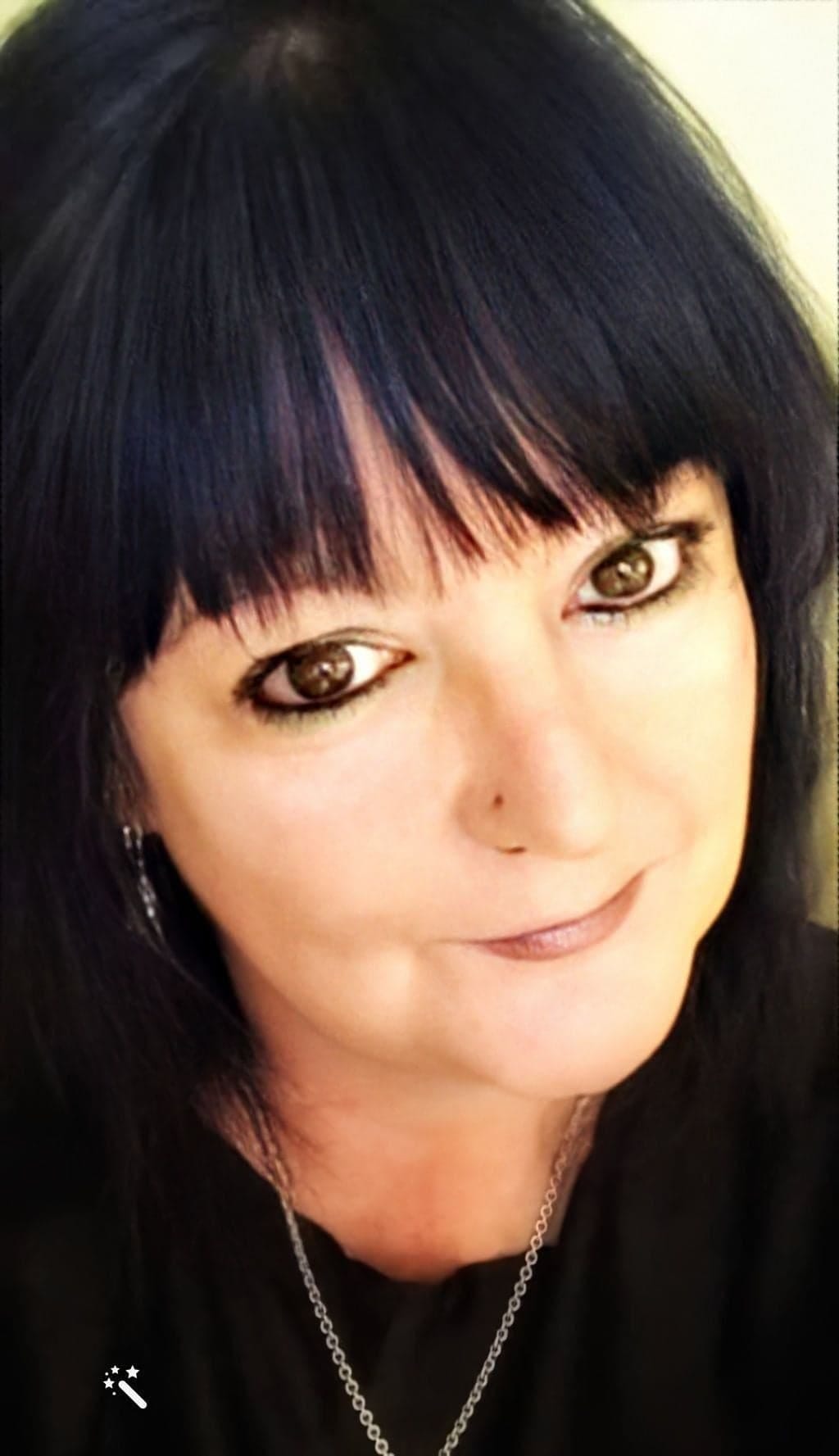 The Faery Folk of Albion
Come and join Pixie Mikey (of The Pixiephonics fame) as we take an adventure into the mystical mists of folklore, myth, legend and his-story of "The Faery Folk of Albion" (with a little Bardic flavouring)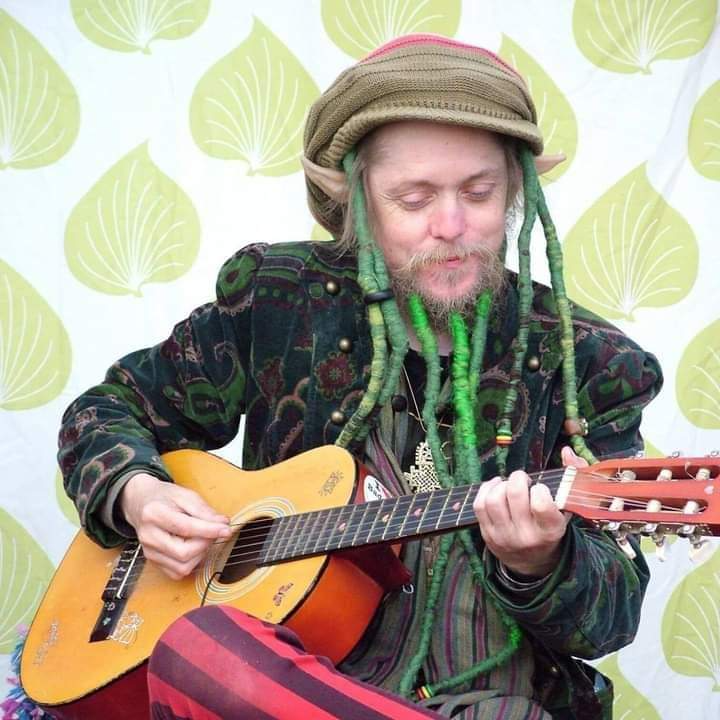 Sean Mychal Rice

"Duelling Dragons - Tales of Magic and Mystery from Albion"

# Legend; # Fairy Tale; # History; # Pagan; # British Isles; # Myth; # Pre-Christian; # Poetry; # Story; # Illustrated; # Welsh; # English; # Viking; # Sagas

"The scene is dark age Britain.

Tales wrought through time and travels across misty islands, impenetrable forests, and giant-ridden mountains, are being told around a winters fire.

This book is an illustrated set of narrative poems aimed at those that love myth and legend. It would appeal to a secondary readership of youngsters and teenagers."
(Illustration by Naomi Cornock)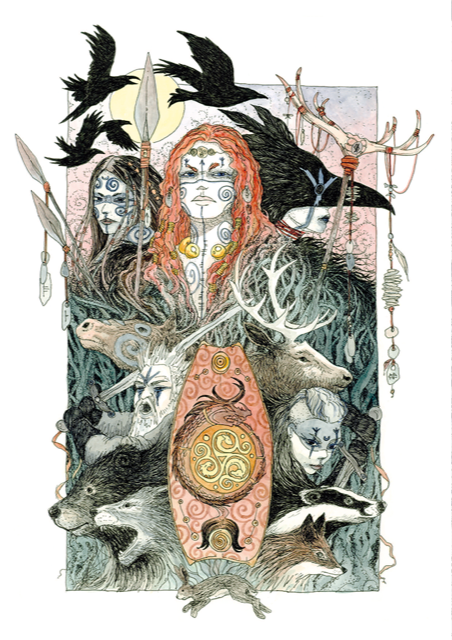 Hadrian Cook
Hadrian Cook Talk on Trees
Information We all revere historic woodlands and forests for reasons including leisure, landscape value, nature conservation and spiritual renewal. Compared with some countries, England has comparatively little 'ancient woods' due to clearance, and because what we think of as forest is often a product of plantation. Actually, ancient woodlands are only considered as such because they were in existence before 1600 AD.
Before agriculture started in Britain (around 6,000 years ago), people hunted and gathered within a forest that covered most of the country. While this implies a close relationship between humans and woods, the form of this 'wildwood' remains a matter of debate. Furthermore, it is easy to presume that ancient woods are remnants of the wildwood, but there is archaeological and ecological evidence to suggest this may not always be the case. Humans have been managing, cutting down and leaving areas of woods to re-generate for millennia. This talk will outline the debate around ancient woodland history describing the issues, including reference to the New Forest.Hadrian Cook trained as an environmental scientist. He teaches and writes on landscape history and is author of 'New Forest: The Forging of a Landscape' (2017) published by Windgather Press.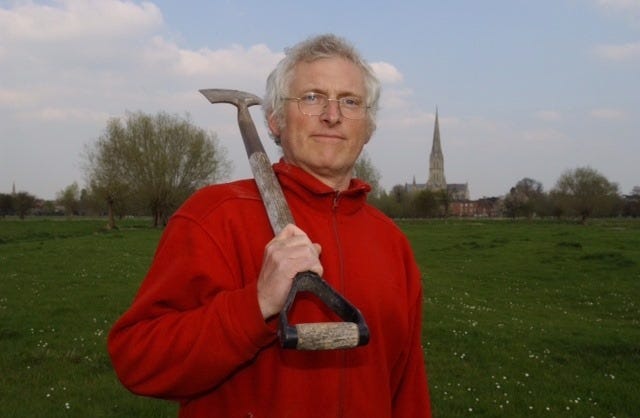 More workshops, entertainment and talks to be announced - Watch this space!!!
If you would like to run a stall at the camp, please contact Susan on our Facebook group for more details email [email protected]
Goblin Market
On Sunday at 3.30pm, come and lay your cloak on the ground and sell your swag! For one hour only, any attendee of Wylde Spirit Autumn Equinox camp can sell their pre-loved wares in our free open selling Goblin Market.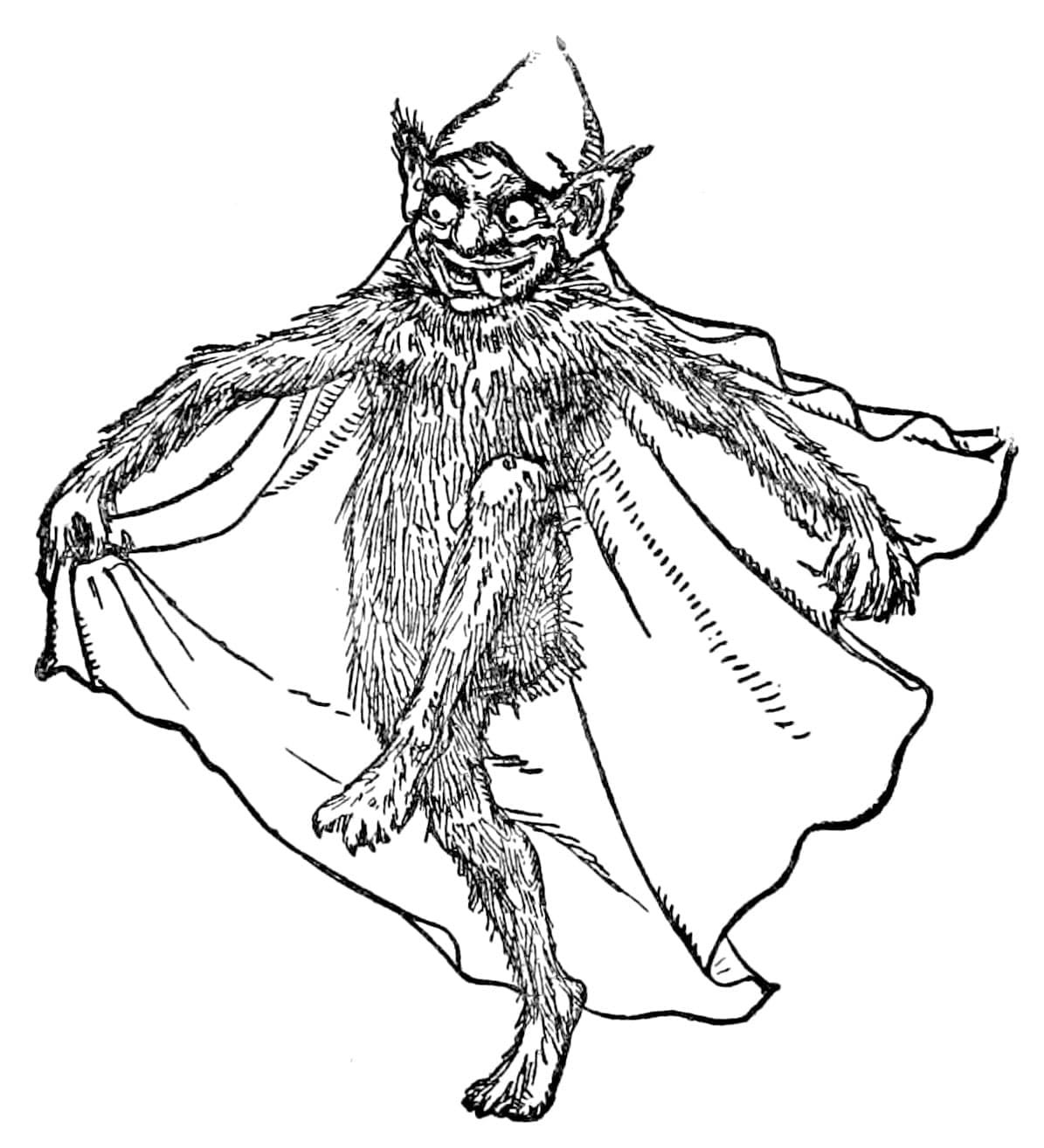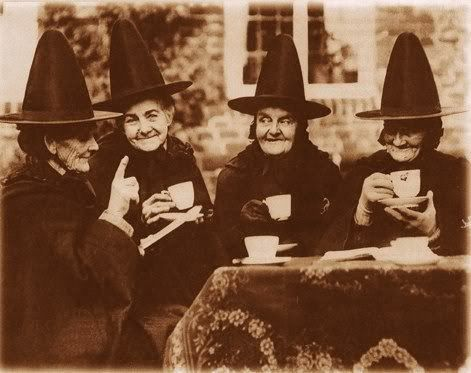 Afternoon Tea Party, we will be hosting an afternoon tea party where (for very reasonable prices) cake and hot drinks will be available! It is a chance to meet and greet old and new friends, and a welcome break to relax between our speakers and workshops. Come in costume if you wish, it isn't optional but will be fun!
Ceremonies
Wylde Spirit will be hosting ceremonies and circles. If you are interested in becoming Handfast at the camp (we also will offer naming ceremonies and passing over ceremonies) please contact us on Facebook or by email [email protected].
Our Motivation
Our work is our purpose, our driving force. It's the reason we get up every day and do what we do. Most importantly, it keeps pushing us to achieve bigger and better things with each new challenge.